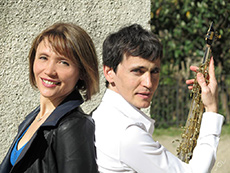 Duo Zéphir « Une soirée dans Grenade »
samedi 27 Mai 2017
Théâtre Denis à 21h.
Concert gratuit (dans la limite des places disponibles)
Réservations vivement conseillées au 07 70 602 602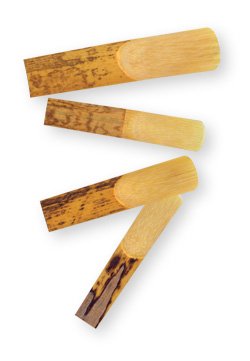 La canne de Provence,
l'amour du Var...
The Cane of Provence,
jewel of the Var region
Souvent appelée à tort "roseau", la Canne de Provence, constitue un des éléments prédominant et caractéristique des paysages méditerranéens...
Commonly referred to as "reeds", Provencal cane is a ubiquitous part of the beautiful Mediterranean landscape.
Le Var et le bassin hyérois "au cœur de l'anche"
The Var region and hyères basin "The heart of the reed"
"C'est à la dimension artistique que s'est attaché le Festival de l'Anche depuis sa création, en constatant que tous les fabricants d'anches du monde sont installés dans le Var et principalement dans la région hyéroise, il a paru naturel de considérer le "bassin Hyérois", le Var et la Provence comme la "Capitale Mondiale de l'Anche"...
The Reed Festival's mission since its inception has been to provide a forum for artistic expression. It was only naturally to host the event in the Hyères region of the Var district, home to the world's most important musical reed makers and the undisputed "Reed Capital of the world".
Salon de la canne de Provence
Comme les autres années, le Festival de l'Anche accueillera le Salon de la Canne de Provence qui vous proposera un tour d'horizon des multiples applications et représentations de la canne de Provence, le 27 mai et 28 mai 2017 au Forum du Casino de 10h00 à 18h00:
Exposition de fabricants d'instruments et d'accessoires de musique, fabricants d'anches, éditeurs, vanniers...
Le Festival de l'anche accueillera en 2017:
| | |
| --- | --- |
| Association la Clef des mots | |
| | |
| --- | --- |
| Association Lire à Hyères | |
La Sarl Brancher conçoit, propose et distribue toute une gamme de becs, anches, ligatures et cordons, dont tous les modèles seront exposés au salon de l'Anche.
lutheries
Luthier
Gilbert Bouton et toute son Equipe sont spécialisés dans la maintenance, la réparation et la vente de tous les instruments à Vent (cuivres et Bois).
Réglage, Réparation, Nettoyage et Remises en état ne sont plus un secret pour eux et leur a permis de bénéficier du label de Qualité attribué par le Groupement de Spécialiste en Instrument à Vent (GSIV)...
Par sa structure semi artisanale, une mécanisation toujours plus moderne, un contrôle des différents stades de production, des essais constants avec les professionnels qui retrouvent dans nos anches les sons tant recherchés, MARCA a su concevoir un produit apprécié par tous les artistes...
Le Moulin des Contes propose à la vente ou à la consultation un fonds d'ouvrages, de CD, de DVD sur les littératures orales, les musiques traditionnelles, en plus des ouvrages consacrés aux traditions (métiers, fêtes, floklore, etc.) du monde entier, sans oublier la Provence.
La maison Pomarico est le représentant plus prestigieux du "made in Italy" dans le domaine des instruments de musique: les célèbres bacs en cristal pour clarinette, sont une expression de cette créativité.
Steuer cultive l'excellence et le goût de l'innovation depuis plus de 60 ans. Maison d'origine allemande, aujourd'hui installée dans le Var, Steuer propose en 2013 deux nouveaux modèles pour clarinette système Boehm.
Fondée en 1905, Vandoren est une maison centenaire qui a su allier tradition et innovation. Elle propose une large gamme de becs, anches et accessoires pour clarinettes et saxophones (musique classique et jazz)...